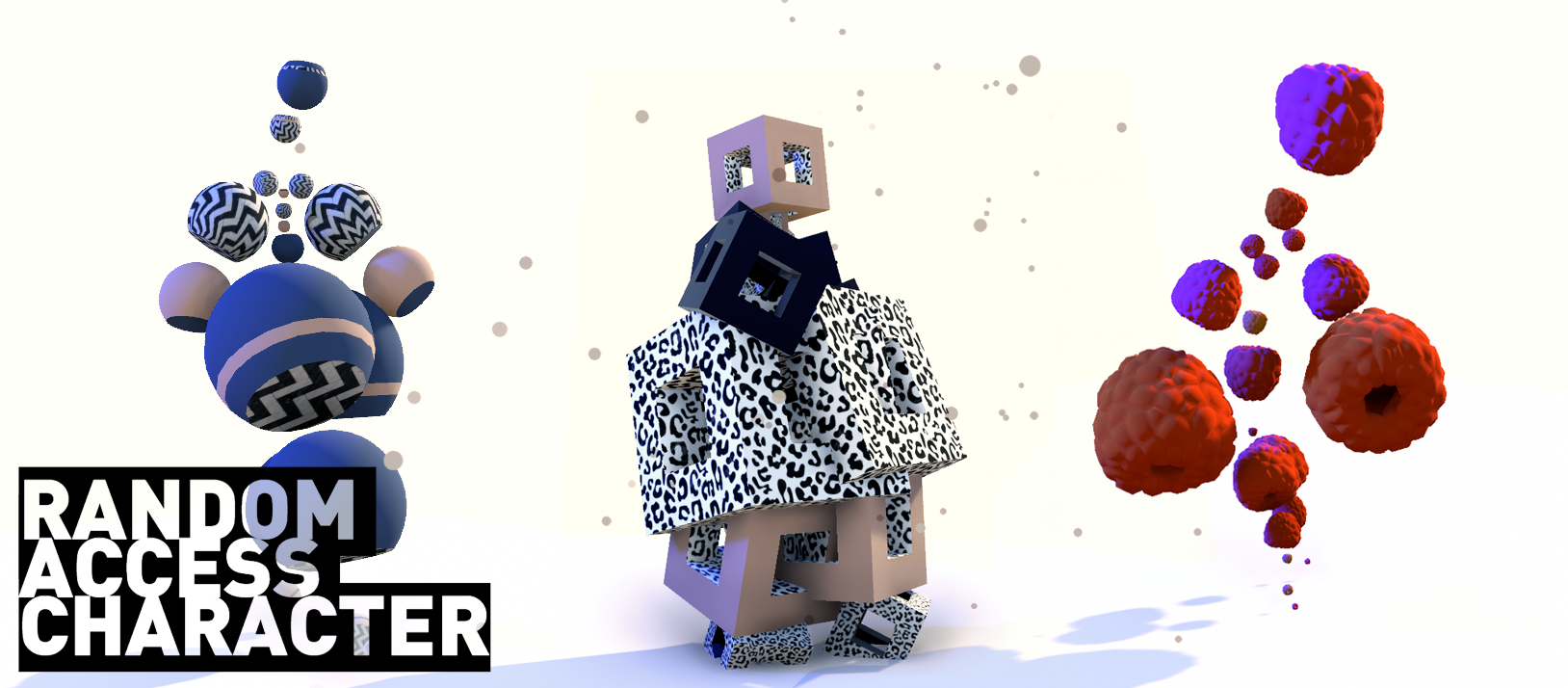 Random Access Character
A downloadable RandomAcessCharacter for Windows and macOS
Random Access Character is a procedural character generator.
It lets you generate an infinite number of different characters, made from various objects and textures. Morphology, colors, movements, patterns are mixed together to create a unique blend and generate a unique character every time.
You can save an animated GIF of your favorite find, that will be automatically upoaded to imgur. You can then share your encounter to the world !
Over time, this project create an over extending online collaborative gallery, consisting of all the gif created by all the users:
You can check all the created GIFs at : https://imgur.com/a/Bqgbo
There are currently more than 6400 gifs uploaded by hundreds of users.
---
PRESS:

---
CREDITS
A experiment by GLKT : http://www.glkitty.com/ made for procjam 2017. Follow @_glkt.
Thanks you very much to Thomas Hourdel for the GIF creation utility, and to Vitam for Imgur upload code :)
---